Have you got an awesome product or service that you know people will love and you want to tell them about it? Social media is the answer!
Social media marketing gives you the ability to create pages on Facebook, Instagram, LinkedIn, Google My Business, Twitter and Pinterest that let people get to know and trust your personality and brand.
Mint Social Media Management plans target specific audiences and prospective customers, to tell them about what you do. This allows you to get your business in front of people who have a genuine interest in what you do.
The Mint Social Media Management Team will set up your Social Media pages correctly so you can easily grow and engage with your audience through social networks. It's important for the success of your Social Media page to understand who your fans are and what they enjoy doing, as well as what they find interesting.
We also offer Social Media Management workshops where we teach you and your team everything you need to know to effectively grow and engage with your social media audience.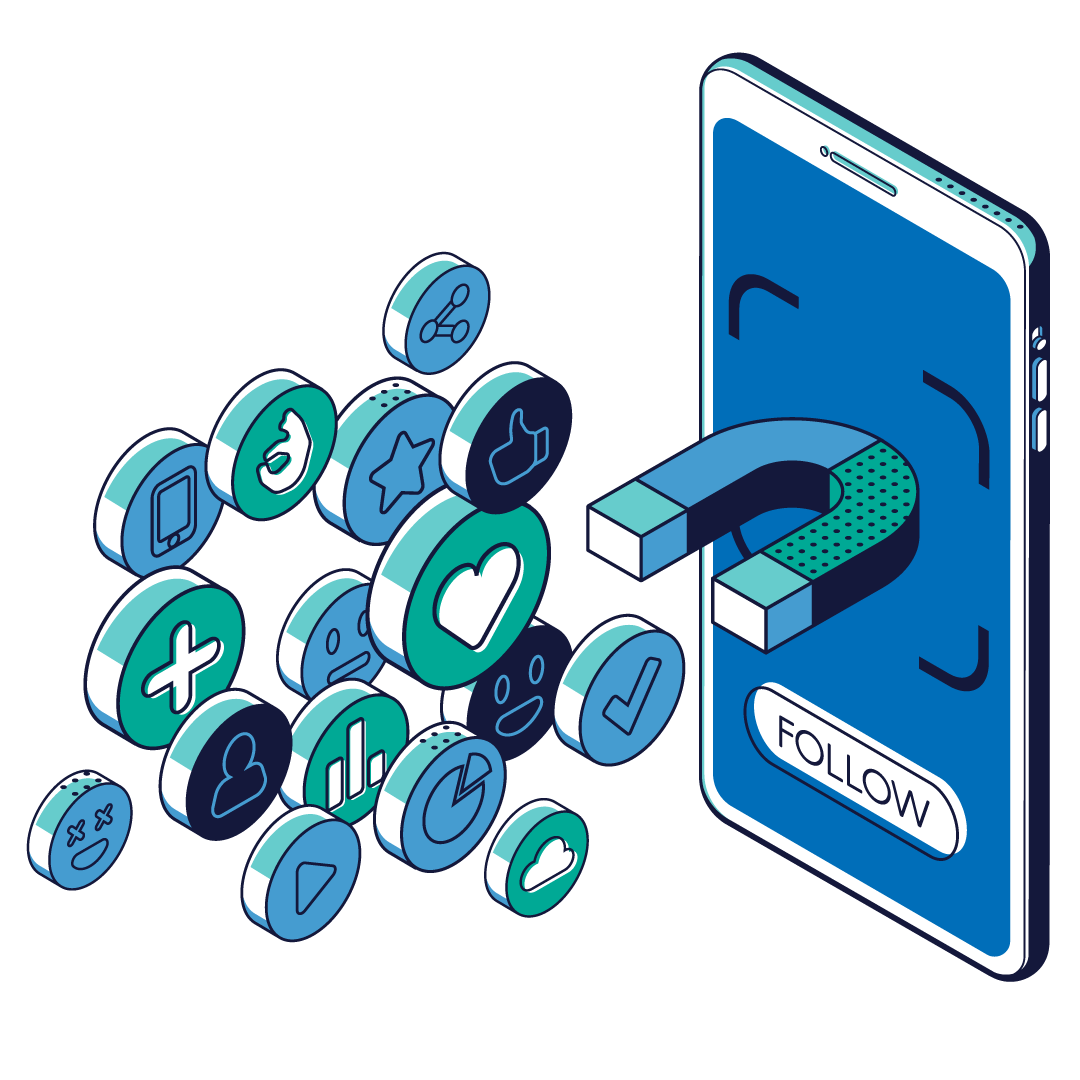 Social Media

Social Media Management plays a vital role in your companies overall online marketing strategy. We can work with you to create and manage a strong presence on Social Media where your customers can interact and share their experiences with your products and services. No other marketing channel will give you as much insight into your audience as Social Media.
Facebook
Facebook is essential for online business growth. We can help you to gain a better understanding of your Facebook audience and create personal connections for your business. Best of all, the part we love the most… we work with you to create unique ideas about your business for posts, videos, ads, promotions and competitions, that encourage interaction on your Facebook page.
Instagram
Instagram has experienced rapid growth over recent years and has fast become an important platform for a lot of businesses to reach and engage with their audience. We will work closely with you to create an Instagram Advertising strategy to display your unique content to a targeted audience and help create loyal Instagram followers for your brand, team, services and products.
GET YOUR
FREE
SOCIAL MEDIA ANALYSIS
FROM TRACEY
Find out if you are reaching the right audience.
Is your Social Media optimised and engaging with your fans?
We were hesitant to hire digital marketers until we met Tracey and Arron from Mint when they came to check out The Cave. Straight away they were massive fans and on their second visit we partnered with them. Its awesome to have some of our biggest fans looking after our digital marketing for us, they really get it! Since then, the whole Mint team have become massive fans and are all involved in helping us achieve our goals and success online. We highly recommend them to anyone wanting down to earth, expert digital marketers on their team.
Matt & Jayden, The Cave
first gym - Z 24 Hour Fitness. Since then, we have opened a second location, an online fitness equipment store and set up a franchise system. They have taken care of all of this for us and even put together the strategies for franchise sales and for our new franchisees once they come on board. It has allowed me to focus on the businesses whilst knowing my online stuff is all taken care of and getting results! Thanks Mint!
Derek, Z 24 Hour Fitness
I would recommend Mint Digital Marketing to anyone looking at using Google Ads or wanting some fresh content on their website. Always helpful when I ring up want in to change things up.
Matt, Snow Bros
As new business owners we are so happy to partner with Mint. The team have guided us through our digital marketing experience and always go above and beyond. There are so many years of experience in the team at Mint which clearly shows in their support and the results we got, very early on. We are really looking forward to a long relationship and very thankful to have the Mint team on this journey with us.
Mel, Rutherford Signs
"Mint Digital Marketing have been awesome, we have been a little nervous starting a website for our new business and working with them has been a breeze. I highly recommend Mint Digital to anyone looking for web development or even straight forward marketing. Money well spent, thanks team!"
Sarah Adamson, Trailor Made
"We couldn't rate Mint Digital Marketing high enough... we had an old clunky website and it was out of date. Tracey arranged a meeting with us through a referral and was on the ball the minute she walked through the door! Suggesting different ways we can boost our exposure and explaining why this works and what works the best. She was full of knowledge and suggestions which was great. We now have a fantastic professional website that gives us all the bells and whistles. Not only did they help with the website but also revamping our old logo and adding a Google + page. We are wrapped with the service and the continued contact that Tracey and Arron have with us. We couldn't recommend them enough. Thanks Tracey & Arron!! Thanks a bunch."
Vuk, Arborcore Tree Services