Get Google Ads Working For You Now, With A $600 Google Ad Credit!
With Google Ads, you have the power to reach your target audience at the precise moment they are searching for your products or services.
By utilizing advanced targeting options, you can reach the right people at the right time. Whether you want to target specific demographics, locations, or even interests, Google Ads makes it easy to reach your desired audience.
In addition to targeting options, Google Ads also offers a variety of ad formats to choose from. Whether you want to display text ads, image ads, or even video ads, we have the tools to help you create the perfect online advertising for your business.
But it's not just about creating an ad, it's also about measuring the performance of your ad. With Google Ads, you can easily track the performance of your campaigns, measure conversions and adjust your targeting as well as budget to optimize your results.
Don't miss out on the opportunity to take your business to the next level. Start seeing real results with Google Ads today and take advantage of customizable and cost-effective digital advertising solutions.
Mint Digital Marketing are Google Ads management specialists. We work with you to gain a full understanding of your business as well as your digital marketing goals. We then provide the best, most cost-effective online advertising solutions for your business. Fill in the form at the bottom of this page for your Free Digital Marketing Assessment.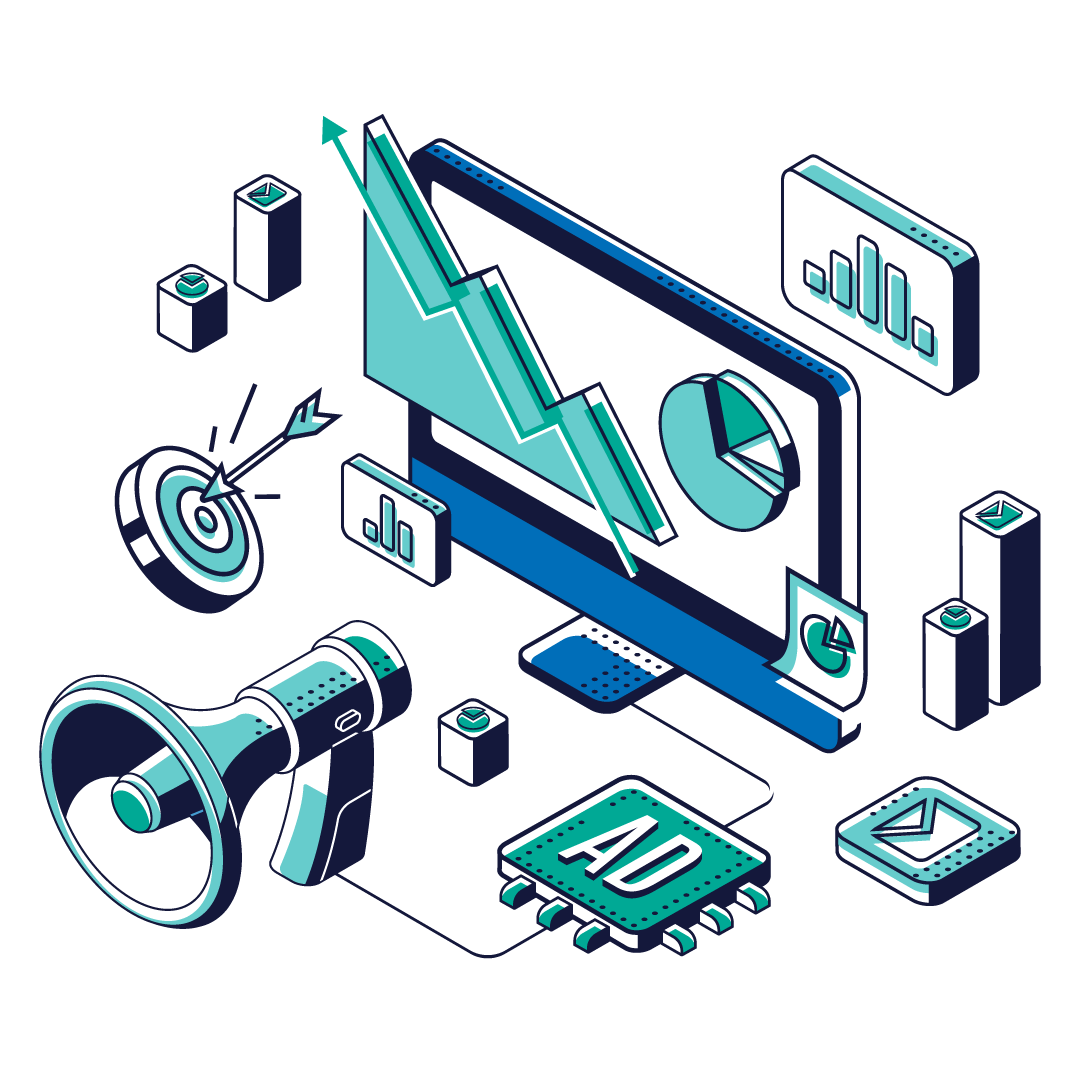 Google Ads Search
Google Ads Search is the most widely used search engine in the world, and for good reason. It offers a wealth of benefits for both users and businesses. For users, Google Search provides fast, accurate and relevant search results. For businesses, Google Search is a powerful tool for reaching new customers and driving traffic to their websites. With Google Search Ads, we can specifically place your business in the top positions on a Google search page. So, when potential new customers are looking for your products and services, you are there.
Google Display & Google Video
Google Display Ads and Google Video Ads appear to specific audiences on websites and media platforms, such as YouTube & digital TV channels. The Google Display network provides an extremely cost-effective way for your brand, special offer, or message to be seen by an especially large audience.  Google Display Ads allow you to capture the attention of a significantly wide audience as they browse the web, read the news on Scoop or NZ Herald, or watch online TV. The Mint team design fresh, eye catching ads as well as videos for your Google Display advertising to ensure maximum results.
Google Shopping Ads & Ecommerce
Unlock the full potential of e-commerce with Google Ads. Showcase your products in a visually appealing format as well as right at the top of search results. Utilize targeted keywords and demographics to reach your desired audience at the precise moment they are searching for products like yours. Shopping campaigns also allow you to track and measure the performance of your ads and make adjustments for optimal results. Drive more traffic to your website as well as increase sales with Google Ads Shopping campaigns.
GET YOUR
FREE
GOOGLE ADS ANALYSIS
FROM ARRON
Find out if you are competitive on a Google search.
What do you need to appear when your customers are looking for your products and services?
We were hesitant to hire digital marketers until we met Tracey and Arron from Mint when they came to check out The Cave. Straight away they were massive fans and on their second visit we partnered with them. Its awesome to have some of our biggest fans looking after our digital marketing for us, they really get it! Since then, the whole Mint team have become massive fans and are all involved in helping us achieve our goals and success online. We highly recommend them to anyone wanting down to earth, expert digital marketers on their team.
Matt & Jayden, The Cave
I partnered with Mint when I opened my first gym - Z 24 Hour Fitness. Since then, we have opened a second location, an online fitness equipment store and set up a franchise system. They have taken care of all of this for us. They even put together the strategies for franchise sales and for our new franchisees once they come on board. It has allowed me to focus on the businesses whilst knowing my online stuff is all taken care of, and getting results! Thanks Mint!
Derek, Z 24 Hour Fitness
I would recommend Mint Digital Marketing to anyone looking at using Google Ads, sorting out their SEO, or wanting some fresh content on their website. Always helpful when I ring up wanting to change things up on my website and with my digital marketing..
Matt, Snow Bros
As new business owners we are so happy to partner with Mint. The team have guided us through our digital marketing experience and always go above and beyond. There are so many years of experience in the team at Mint which clearly shows in their support and the results we got, very early on. We are really looking forward to a long relationship and very thankful to have the Mint team on this journey with us.
Mel, Rutherford Signs
"Mint Digital Marketing have been awesome, we have been a little nervous starting a website for our new business and working with them has been a breeze. I highly recommend Mint Digital to anyone looking for web development or even straight forward marketing. Money well spent, thanks team!"
Sarah Adamson, Trailor Made
"We couldn't rate Mint Digital Marketing high enough... we had an old clunky website and it was out of date. Tracey arranged a meeting with us through a referral and was on the ball the minute she walked through the door! Suggesting different ways we can boost our exposure and explaining why this works and what works the best. She was full of knowledge and suggestions which was great. We now have a fantastic professional website that gives us all the bells and whistles. Not only did they help with the website but also revamping our old logo and adding a Google + page. We are wrapped with the service and the continued contact that Tracey and Arron have with us. We couldn't recommend them enough. Thanks Tracey & Arron!! Thanks a bunch."
Vuk, Arborcore Tree Services