Get Google Ads working for you
Mint Digital Marketing specialises in Google Ads advertising. We work with you to gain a full understanding of your business and your digital marketing needs and goals so we can provide the best, most cost effective Google advertising solutions for your business. Our Google Ads management programs provide flexibility for you to reach your target online market on specific weeks or days as well as times.
Google Ads are a targeted, cost effective way to present your products and services directly to potential customers when they are online and ready to make a purchasing decision. By targeting specific keywords relevant to your business, search engines will display your advertising message to online searchers. A click on your advertisement then directs them to your website or to call you directly.
With Google Ads you can track your results as well as know where your marketing dollars have been spent and exactly what results you have achieved. Google is certainly the worlds biggest search engine. It is vital for your business to gain and maintain a strong presence on Google!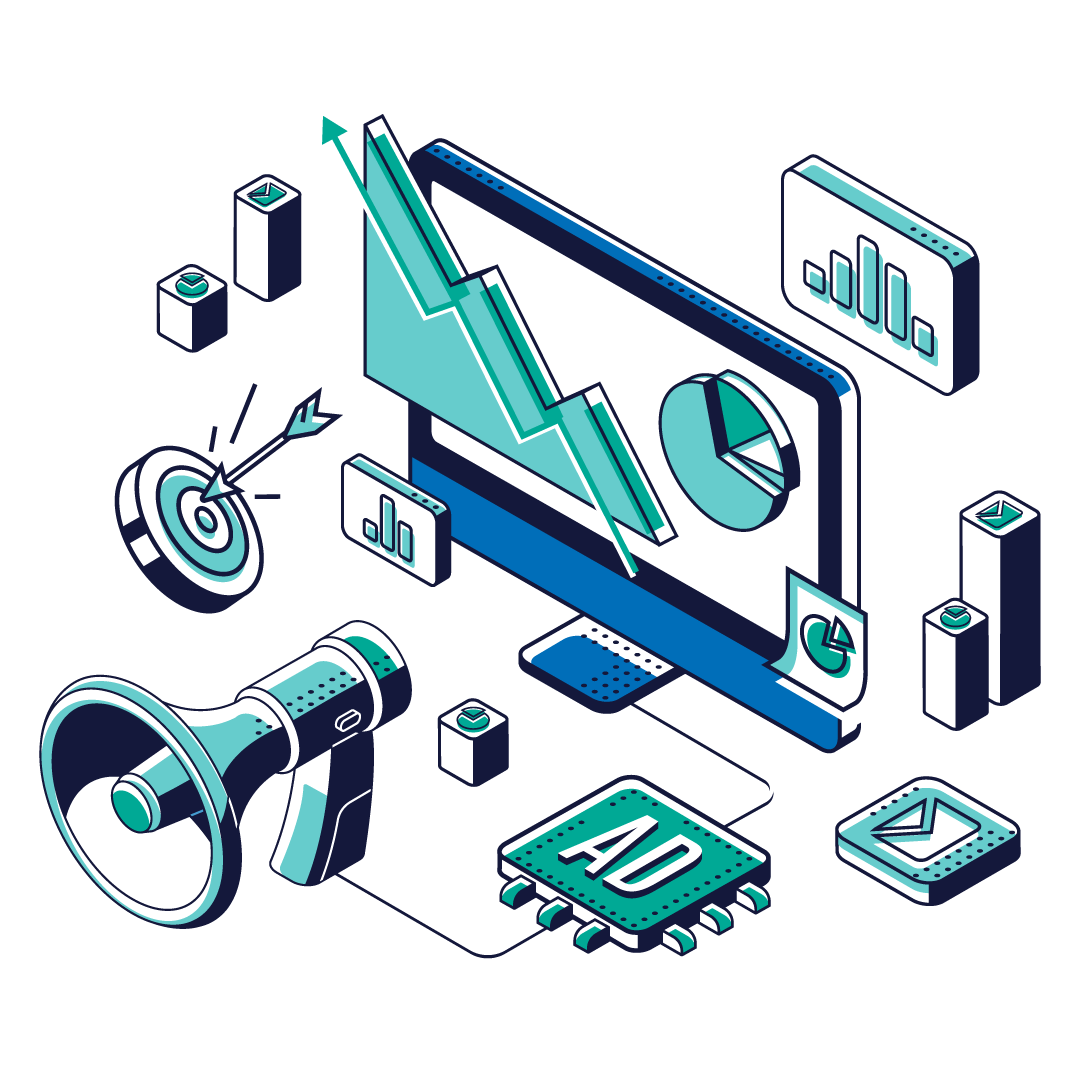 Google Ads Search
Google Ads search marketing specifically places your business in the top 4 positions on a Google search when potential new customers are looking for your products and services. There's a lot of competition on Google so it pays to have your online advertising managed professionally. Mint campaign managers will set up, optimise, monitor and report on your Google Ads search campaign. Mint constantly works to optimise your campaign and ensure your Google Ads search listings are appearing to the right people, in the right place, at the right time.
Google Ads Display
The Google display network certainly offers an extremely cost effective way for your brand, special offer or message to be seen thousands of times throughout the day by a large audience. Google display ads are targeted to specific audiences, as well as media platforms, website placements, topics and much more. The Google Ads display network allows you to capture the attention of a significantly wide audience visually. Our Mint design team can create fresh, eye catching ads for your Google Ads display advertising.
Google Ads Shopping
Google Ads shopping campaigns promote your retail products online. Shopping ads show users a photo of your product, a title and price as well as a shop name and more. You can increase the traffic to your website or your shop significantly and with better qualified leads. Mint can create a Google Ads Shopping campaign showcasing your products on Google as well as Google partner websites where potential customers can view your products. Customers gain a good idea of your product before they click the ad, making them more likely to buy.
GET YOUR
FREE
GOOGLE ADS ANALYSIS
FROM ARRON
Find out if you are competitive on a Google search.
Are you appearing when your customers are looking for your products and services?
We were hesitant to hire digital marketers until we met Tracey and Arron from Mint when they came to check out The Cave. Straight away they were massive fans and on their second visit we partnered with them. Its awesome to have some of our biggest fans looking after our digital marketing for us, they really get it! Since then, the whole Mint team have become massive fans and are all involved in helping us achieve our goals and success online. We highly recommend them to anyone wanting down to earth, expert digital marketers on their team.
Matt & Jayden, The Cave
first gym - Z 24 Hour Fitness. Since then, we have opened a second location, an online fitness equipment store and set up a franchise system. They have taken care of all of this for us and even put together the strategies for franchise sales and for our new franchisees once they come on board. It has allowed me to focus on the businesses whilst knowing my online stuff is all taken care of and getting results! Thanks Mint!
Derek, Z 24 Hour Fitness
I would recommend Mint Digital Marketing to anyone looking at using Google Ads or wanting some fresh content on their website. Always helpful when I ring up want in to change things up.
Matt, Snow Bros
As new business owners we are so happy to partner with Mint. The team have guided us through our digital marketing experience and always go above and beyond. There are so many years of experience in the team at Mint which clearly shows in their support and the results we got, very early on. We are really looking forward to a long relationship and very thankful to have the Mint team on this journey with us.
Mel, Rutherford Signs
"Mint Digital Marketing have been awesome, we have been a little nervous starting a website for our new business and working with them has been a breeze. I highly recommend Mint Digital to anyone looking for web development or even straight forward marketing. Money well spent, thanks team!"
Sarah Adamson, Trailor Made
"We couldn't rate Mint Digital Marketing high enough... we had an old clunky website and it was out of date. Tracey arranged a meeting with us through a referral and was on the ball the minute she walked through the door! Suggesting different ways we can boost our exposure and explaining why this works and what works the best. She was full of knowledge and suggestions which was great. We now have a fantastic professional website that gives us all the bells and whistles. Not only did they help with the website but also revamping our old logo and adding a Google + page. We are wrapped with the service and the continued contact that Tracey and Arron have with us. We couldn't recommend them enough. Thanks Tracey & Arron!! Thanks a bunch."
Vuk, Arborcore Tree Services